Malibu Brands
Relieve Pain and Tension within Minutes!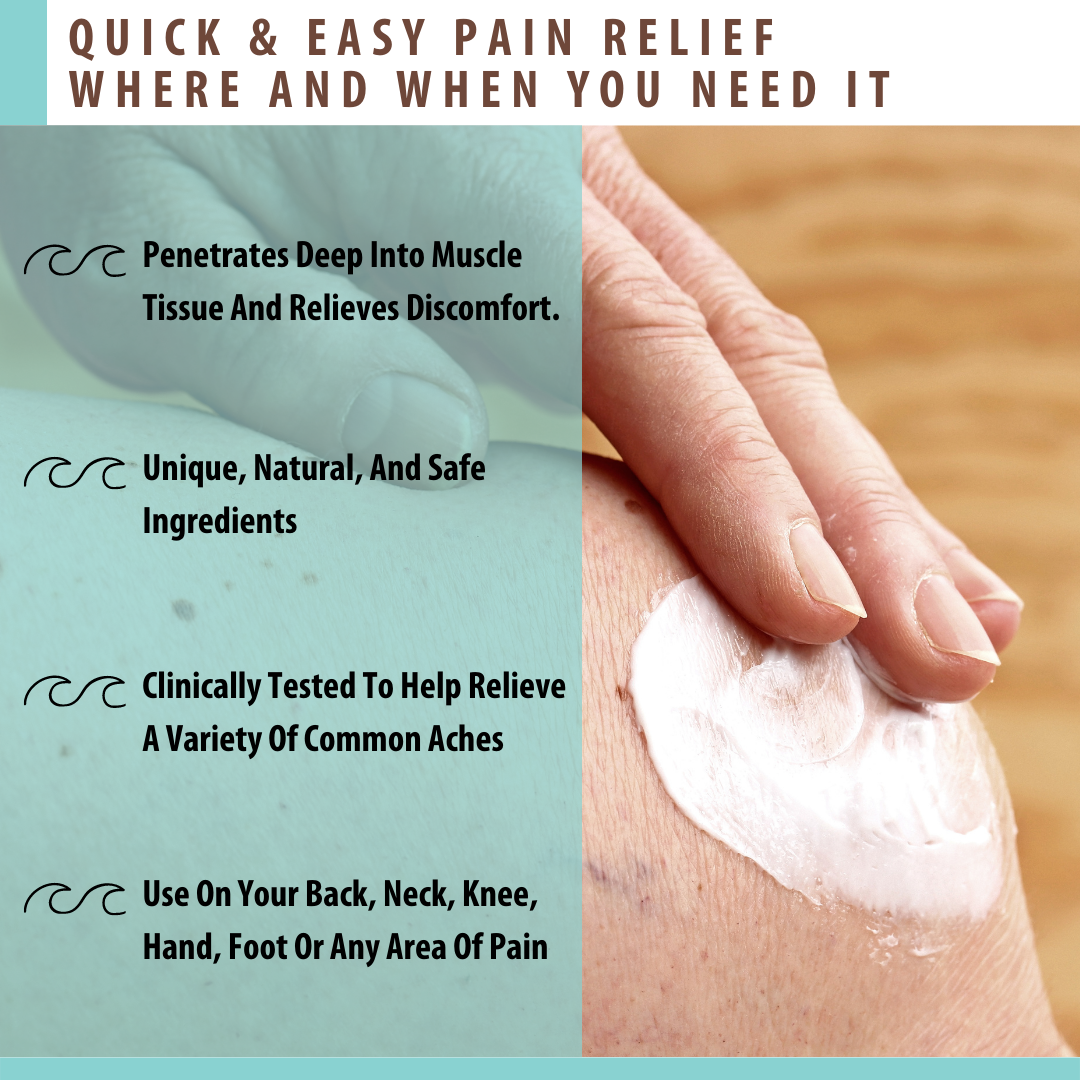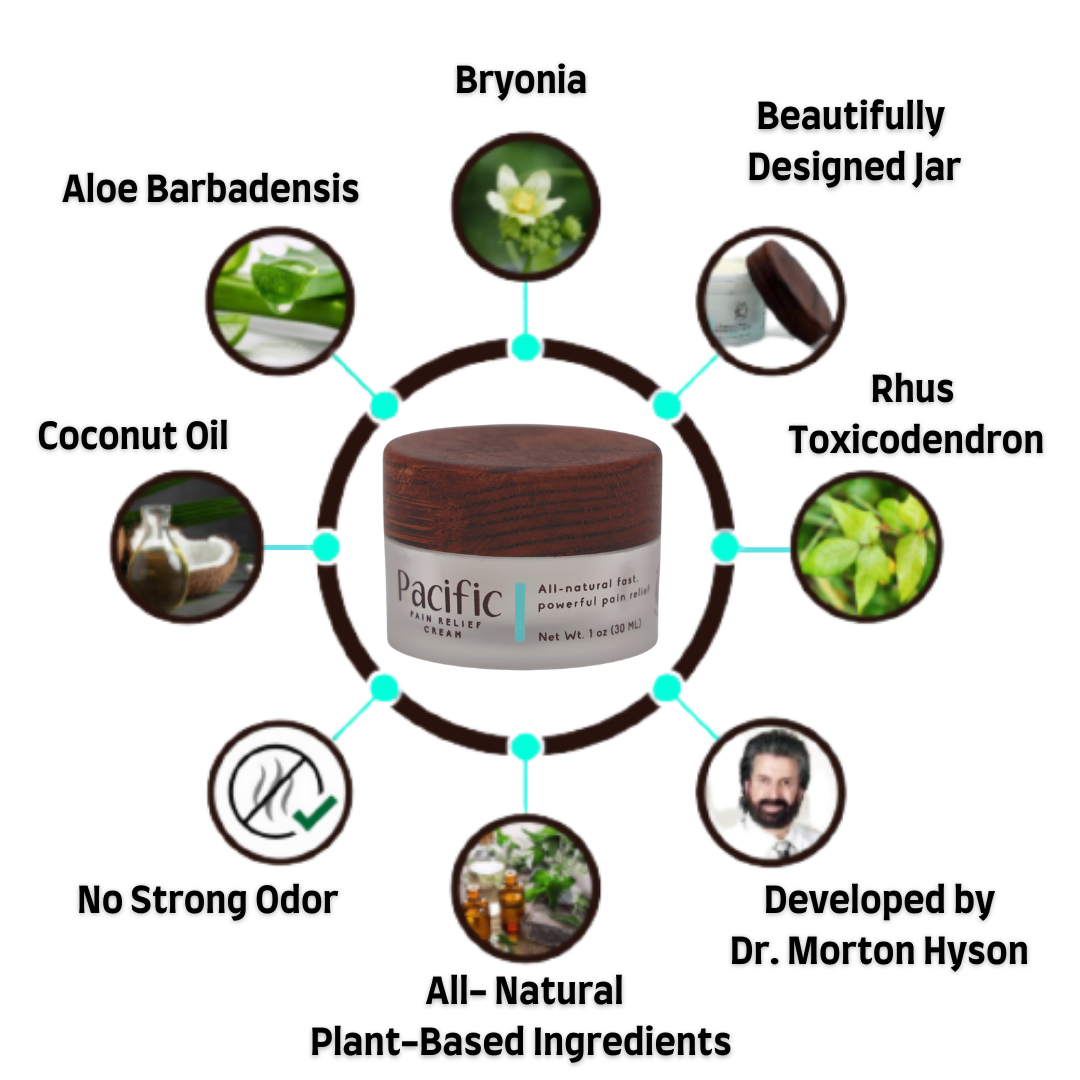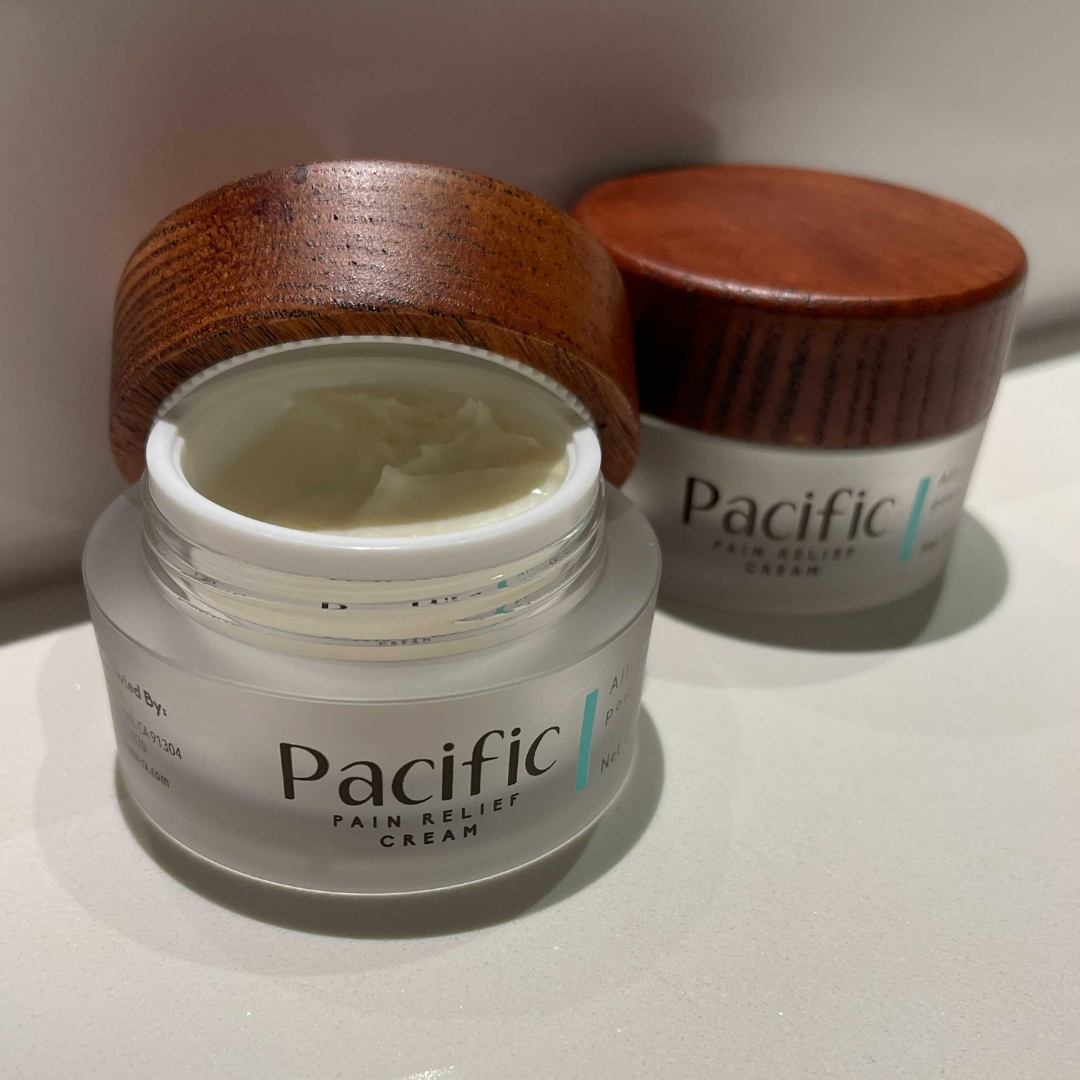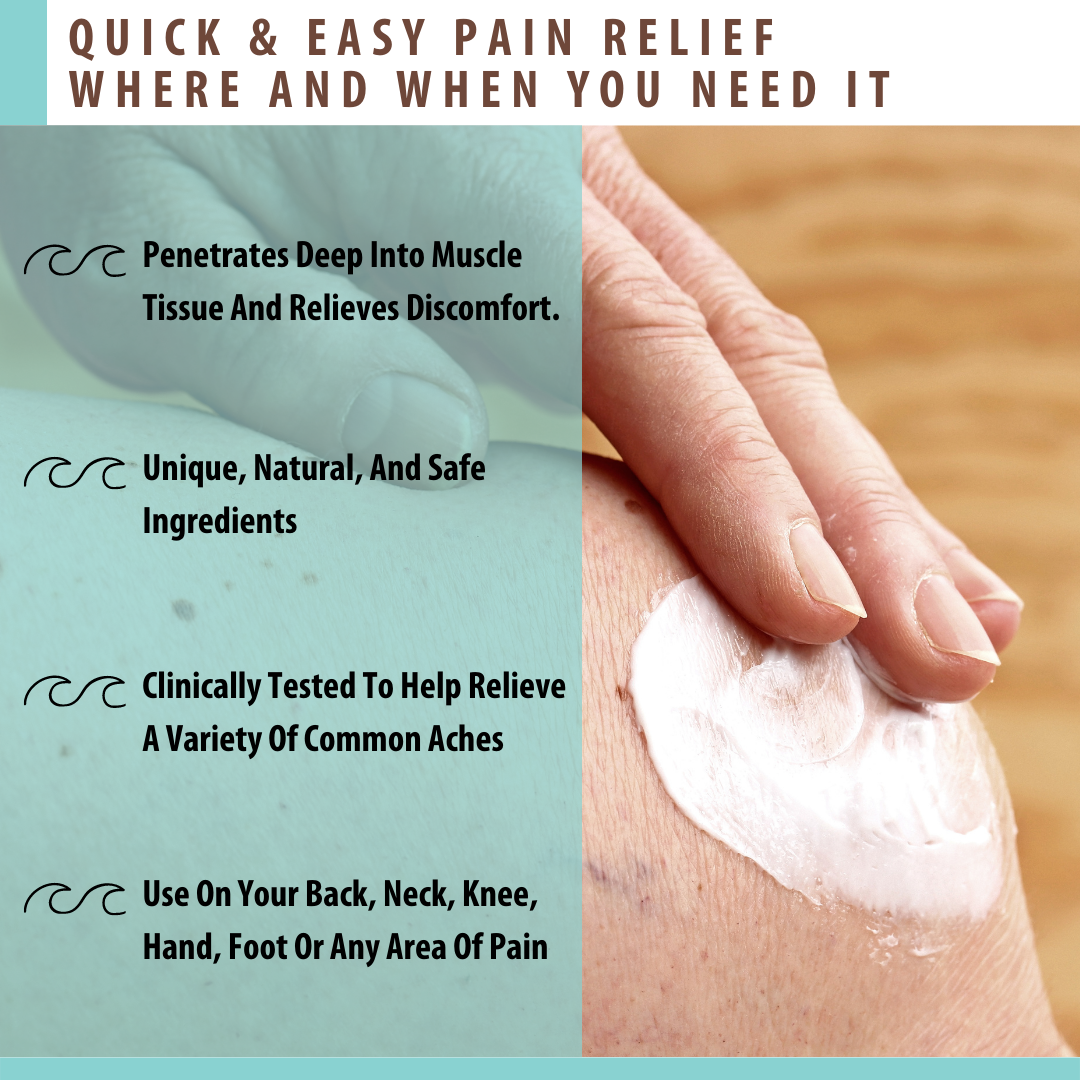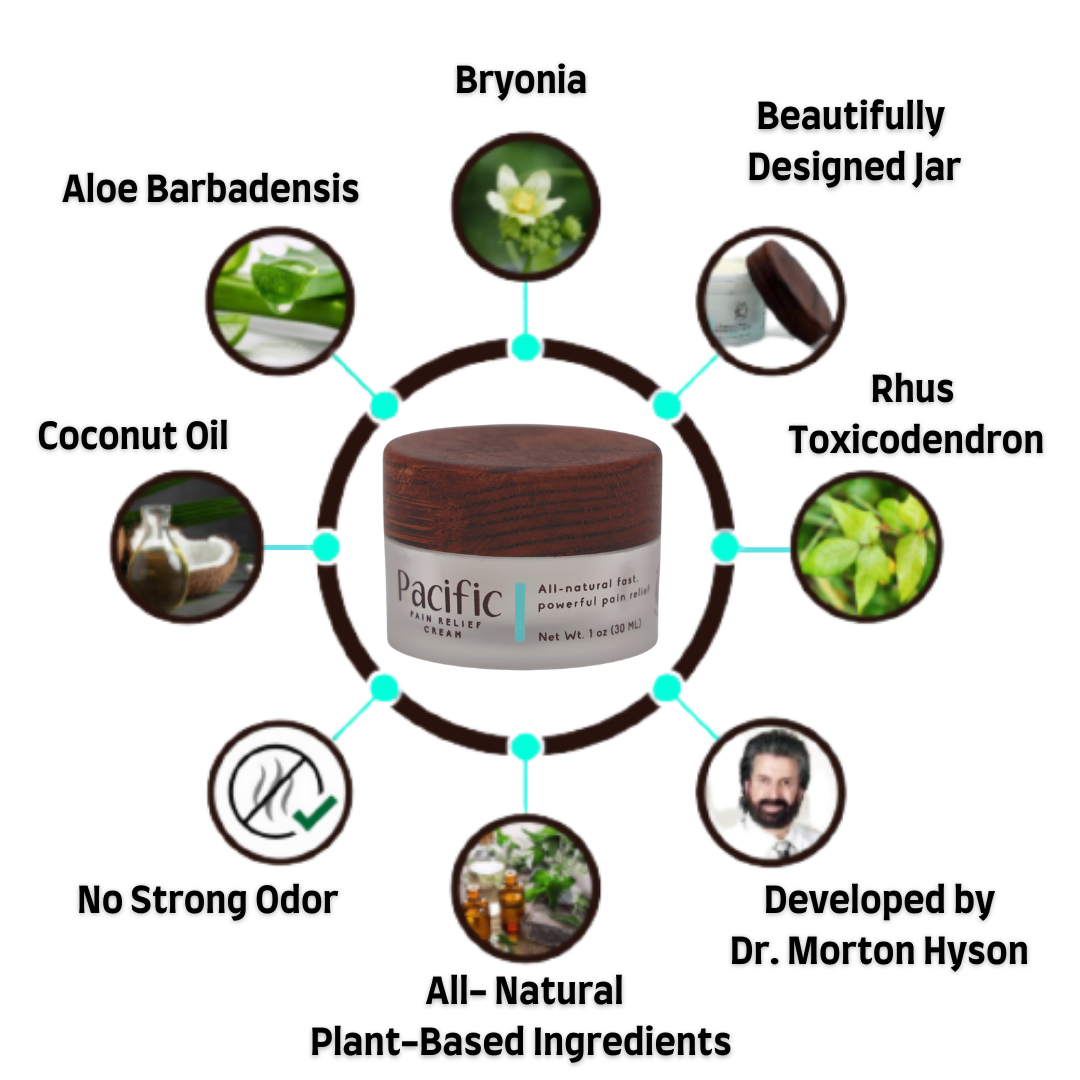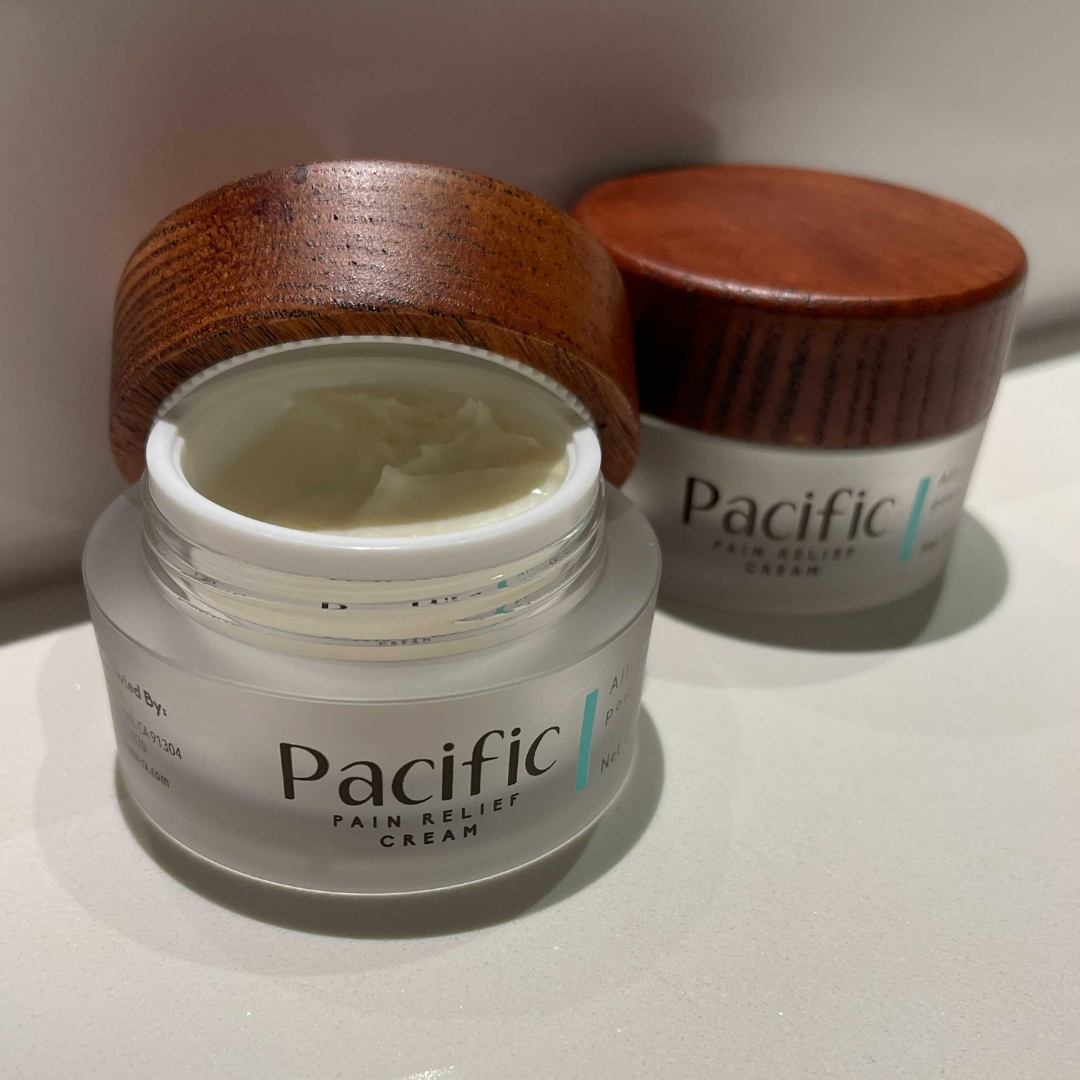 Pacific Pain Relief Cream – Homeopathic Relief from
Muscle Pain, Tension, Discomfort
Homeopathic Ingredients: Highly studied, century-old German medical system helping you to relieve pain and sleep with ease!

All-Natural & Plant-Based Formulation:

Dr. Morton Hyson's career-dedicated formula is based on countless research to reach perfection and help relieve the discomfort around your body. Treat your body as the nature intended you to!

Fast-Action Enabled:

Deeply penetrates the skin to reach its destination and then relieves your body from muscle pain, joint discomfort, and migraine within minutes!


Scentless Recipe:

Does not leave unpleasant odors. Simply apply as much needed to the affected area and continue your day without a worry!

"I often have a terrible migraine after stressful days. Pacific Pain Relief Cream helps me with my headache so I can sleep with soundly!"
- Liz P.
Ease Your Days with This Century-Long Practiced German Medical System!
Homeopathy is a medical system found in Germany that's been practiced and perfected for well over two centuries! As an apprentice of homeopathic treatment of pain, Dr. Morton Hyson dedicated his career to developing Pacific Pain Relief Cream. His formulation was composed and perfected using homeopathy-activated pain relief ingredients that use a certain method to relieve the pain from migraine-related headaches, muscle tension, joint discomfort, and various symptoms of arthritis.
How to Use Pacific Pain Relief Cream?
Apply it with ease

Works within minutes

Leaves no strong smell

Sleep with ease after a long day of work!
These homeopathic ingredients include but not limited to:
Coconut Oil:

Helps reduce inflammation and helps relieve pain!

Rhus Toxicodendron:

Used to reduce back pain and the symptoms of arthritis!

Bryonia:

Helps relieve pain and discomfort by its anti-inflammatory effects!

Aloe Barbadensis:

Relieves tension and eases the overworked muscles!
Unlike many of the other pain relief products,

Pacific Pain Relief Cream

first eases and relieves the tension of the overworked muscles thereby enabling them to be more receptive towards the further pain relief effects of the homeopathic ingredients.
"Manual labor can be a little rough to your body sometimes. I used to handle it well when I was younger, but recently, I've been having problems with my back. Lower back, to be more precise. And dealing with pain all night long kept me away from resting peacefully.After an appointment my doctor said that she can't do anything about this chronic pain in my lower back and that I should consider "reducing the workload" maybe. The thing is, I still have to put food on the table. So, she recommended me this cream. And in all honesty, it works somewhat close to excellent! These days, I just apply it on my back soon as I come home, and it helps me with my back pain almost instantaneously."
"I've been having some issues with my knees lately. My bones are quite weak and thin. It's also the same for my parents, so... But recently it's gotten worse. It was exhausting for me to take the bus and go to work every morning, so I started looking for different options to help with the joint pain. After being advised by my doctor and some of my friends and family members, I've decided to use Pacific. It definitely helps with the pain, there is nothing much to say about that. But the thing I like the most about this one is that it doesn't smell terrible like some of the other creams that I've been trying over the month. I definitely recommend it if you are going to use it before going out to work or some of yourother social affairs!"
Treat Your Body as Nature Intended!
Malibu Products provide you with 100% natural solutions to your problems! Pacific Pain Relief Cream consists highly of natural and plant-based ingredients that help to relieve muscle pain, joint discomfort, symptoms of arthritis, and even migraine. These natural ingredients include coconut oil, hemp oil, soybean, sweet almond oil, and also garlic. This formulation developed that was developed by Dr. Morton Hyson allows you to apply the cream where needed, ranging from your legs to your shoulders and neck, from your lower back to your forehead, and relieve the pain within minutes!
"Helps with my arthritis! If you are suffering from arthritis, you know that many of the pain relief creams don't work well enough against it. Especially when it comes to joint pain. I needed something to help me with the pain from my elbows, which is like the worst-case scenario for arthritis pain. After a bit of research, I found the supposed "best product for pain relief." But after a week of testing it, I was NOT convinced that it was actually the best product. Definitely not for arthritis anyway. Thankfully, one of my co-workers suggested me Pacific Cream.Her aunt was using it for arthritis. At first, I was suspicious but after reading things about it thoroughly, I decide to give it a try. And I must say it has been a pleasure! I was finally able to write stuff for my job for long hours without constantly suffering from the pain in my elbows.
"For a long time, I was searching for a product for my shoulders. I work in a construction site, even though I don't often get my hands dirty. But you know how things are, sometimes you need to do a bit of lifting to get things done faster around here. After these long days of work, I felt like I needed something for my shoulders as they suffered the most.I was recommended to use Pacific Cream by my brother who is also in the business. Not for once it surprised me negatively. Works great. Gets the job done every time!"
Works Fast, Doesn't Leave a Strong Smell!
Pacific Pain Relief Cream was perfected for efficiency. The formula shows its effects fast and relieves you from pain within minutes after application! We also altered the formula to fit the needs of the workingmen. It doesn't leave a strong odor that is disturbing towards people around you. You can apply it before going out, put on a cologne and leave home without being concerned about any "unpleasant" scent it might leave on you.
Apply it with ease,

Works within minutes,

Leaves no strong smell

Sleep with ease after a long day of work!